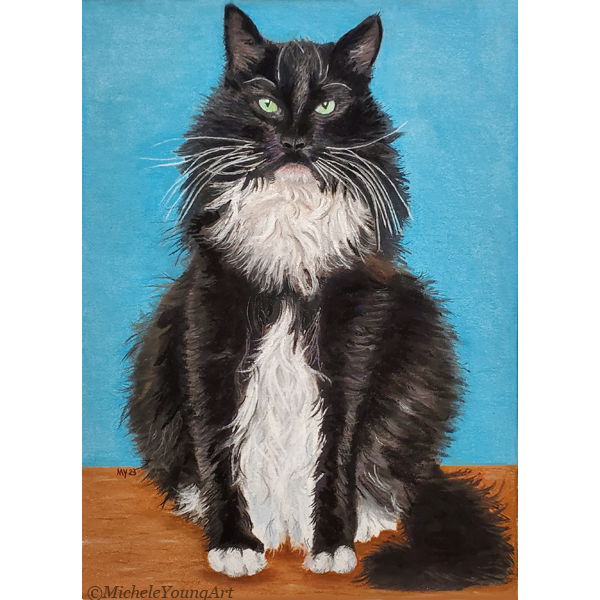 July was a busy month! I completed another pet portrait of this fluffy boy named Jasper. I used soft pastel sticks and pastel pencils on Legion Stonehenge paper. This is the third portrait I've done on Stonehenge, and I love the crisp look I can achieve. (Even though this is a furry cat!) When I use Pastelmat, I find my projects to have a slightly fuzzy or blurred look. However, Stonehenge doesn't take as many layers and backgrounds, for example, don't have that thick, velvety look. There are always pros and cons to everything! I am still on the quest to find a perfect combination!
I also taught a three part intermediate class at a local art and upcycle shop called Creative Junk Therapy. I also show and sell my work there. The reference for the project was sunglasses on a beach towel, and my students did such an excellent job!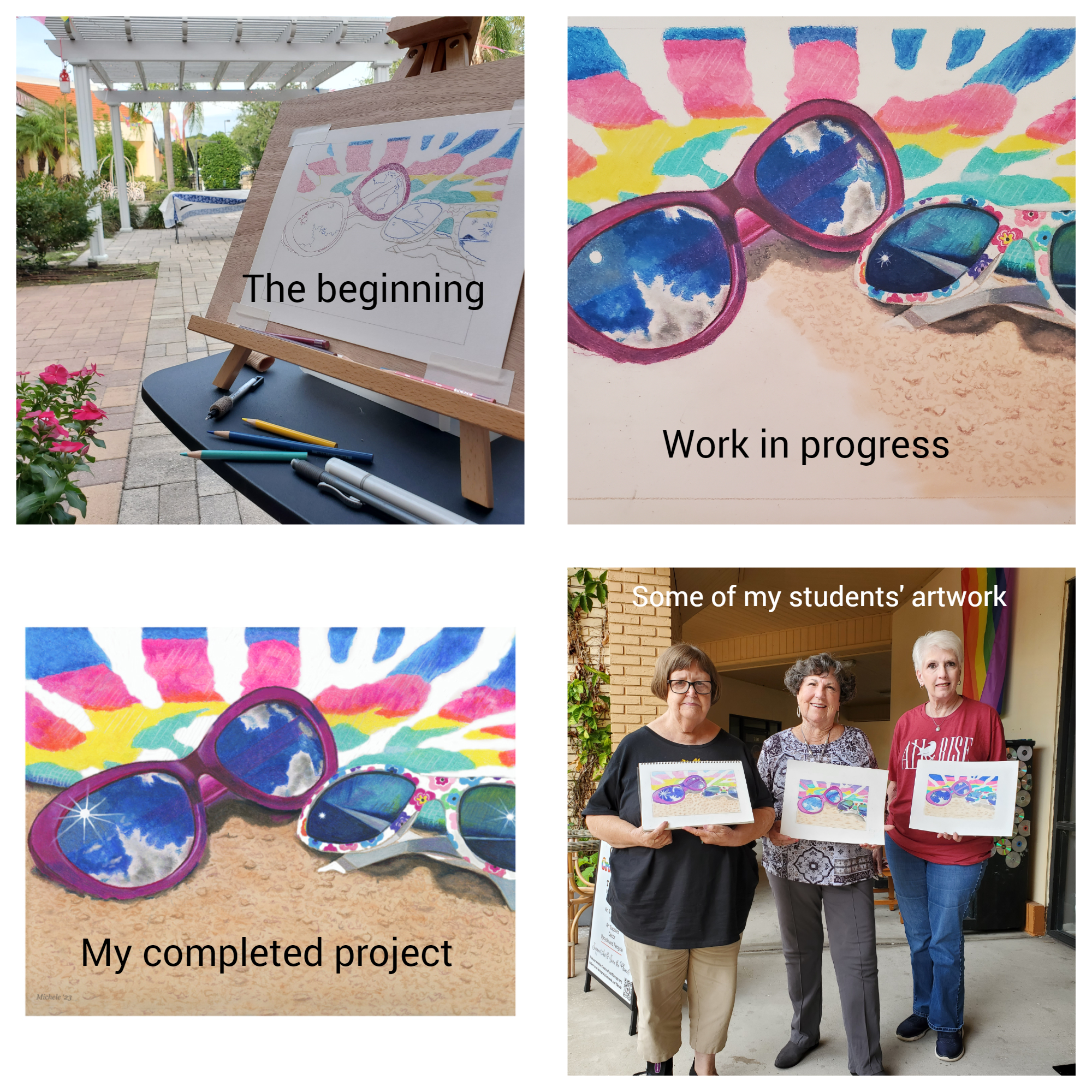 I also finished a couple of other quick projects. I wanted to experiment with fixative on this rooster. I used colored pencils and pastels and sprayed it with Spectra Fix, which is odorless and non toxic. I was pleasantly surprised that it didn't darken the colors and it did a good job keeping the pastels from smudging. I put it in a fine mist spray bottle to prevent big droplets from ruining the art.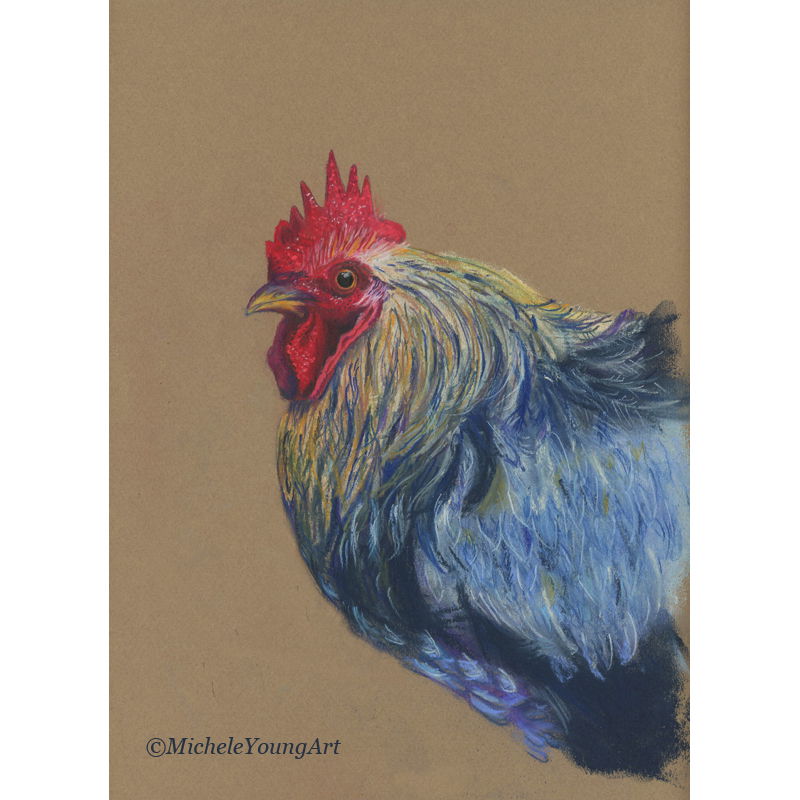 Last but not least, I drew these oranges from a reference photo I've always liked because of the lighting. I used colored pencils for the oranges and leaves and and Pan Pastels for the shadows and background. I can't seem to get the scan to replicate the original accurately, but I am not entirely pleased with original either. The subject really popped before I added the background, and now it all sort of blends in together. I may see if I can tweak it, or I may just leave it and move on.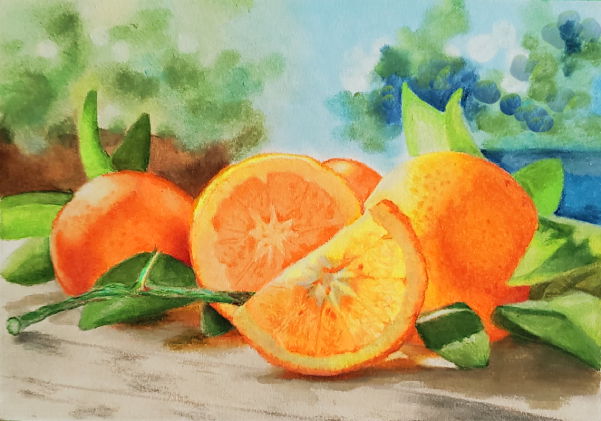 I am currently working on a regular portrait (of a person) and can't wait to share when I'm finished in my next blog and newsletter.
Until Next Time!