I have been busy for the past few months! I worked on three new portraits - two pets and one person. People portraits are the most challenging, and the only way to get better at it is to practice!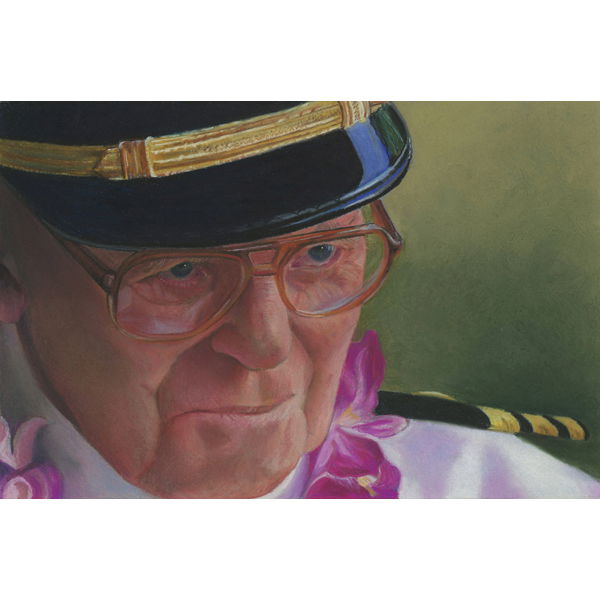 I used Canson Mi Tientes, pastel sticks and pencils for this portrait of U.S. Navy Veteran retired Lt. Cmdr. Joseph Langdell. He survived the 1941 bombing of the battleship USS Arizona at Pearl Harbor, and he died at the age of 100. The tricky part in this project was trying to keep the black pastel dust from the hat away from the subject's face. I turned the drawing upside down, and that worked well.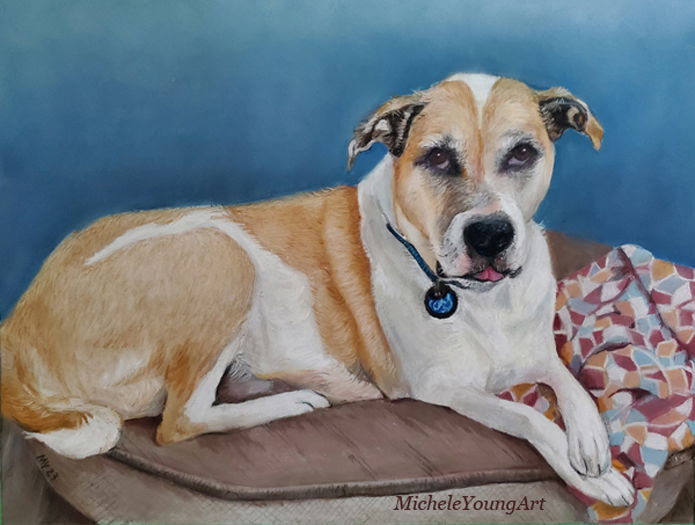 This handsome boy is Colby. I used Pastel mat and pastel sticks for this commission. I find Pastelmat to be tricky to work with, even though so may pastel artists swear by it.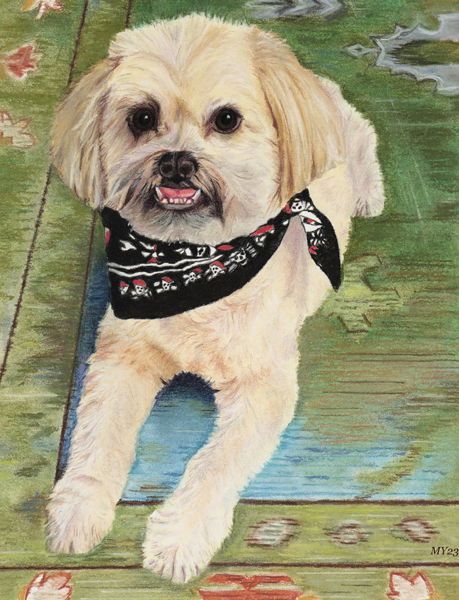 This cutie pie is Marty. I used pastel sticks, pastel pencils and colored pencils on Legion Stonehenge for his portrait. I knew I couldn't get the details in his scarf with pastel pencils and needed to use colored pencils, so I tried using the drawing paper instead of the Pastel Mat. The combination worked well and I was pleased with the results.
Until next time!